Lent and Easter 2017
A Lenten Message from Fr. Jim Laughlin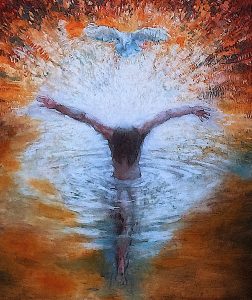 After Jesus was baptized, he came up from the water and behold, the heavens were opened, and he saw the Spirit of God descending like a dove and coming upon him. And a voice came from the heavens, saying, 'This is my beloved Son, with whom I am well pleased.' (Mt 3:16-17)
Jesus came up from the water of his baptism to begin his ministry of salvation. Through our baptism he calls us to share in his ministry. Pope Francis reminds us that "for all Christians (Lent) is a season for deep reflection and prayer to discern and review the ways we are living out our baptismal call to be 'missionary disciples'." (Pope Francis, The Joy of the Gospel, 24) The Lenten Gospels include the three fundamental texts for our baptismal journey to Easter: the encounter between Jesus and the Samaritan woman at the well; Jesus healing the blind man and the washing in the pool of Siloam; and the raising and unbinding of Lazarus to new life. Our collaborative is blessed to have six catechumens who will enter into the waters of baptism at the Easter Vigil. Their response to Jesus' call to become his disciples is an inspiration for all of us to recommit ourselves to discipleship. May this season of Lent be a time of grace as we prepare to renew the promises of our baptism at Easter. Through prayer, fasting and almsgiving, let's prepare our hearts so that we with Jesus may rise "up from the water" to be a living sign of Christ's love in and for the world.
St. John-St. Paul Collaborative Lenten Program - Up from the Water
The St. John-St. Paul Collaborative has a rich, full schedule of liturgies, lectures, programs and events planned for Lent. Please join us on this Lenten journey!
Ash Wednesday, March 1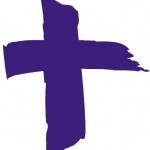 7:00am Mass at St. John
9:00am Mass at St. Paul
9:00am Mass at St. John (with Saint John School – all welcome!)
12:10 Mass at St. John
2:15 Ash Service at St. Paul(with St. Paul Rel Ed – all welcome!)
5:30pm Mass at St. John
7:00pm Mass at St. Paul
Sacrament of Reconciliation

The Light is On for You!
Wednesdays at both St. John and St. Paul from 6:30 - 8:00pm
Saturdays at St. John: 3:30 – 4:00pm
Saturdays at St. Paul: 3:00 – 3:45pm
Holy Thursday, Good Friday, and Holy Saturday: The Sacrament of Reconciliation will be available following the 9:00am Morning Prayer Service at St. Paul Church.
Holy Saturday: 10:00am - 12:00pm at St. John Church
Stations of the Cross

Come join Jesus on the Way of the Cross... Walk with him; pray with him.
Fridays at 3:00pm at St. Paul Church
Eucharistic Adoration Be still and know that I am God. (Ps. 46)
Tuesdays from 1:00pm - 4:00pm at St. Paul
Collaborative Lenten Lecture Series
Our Collaborative Lenten Lecture Series, focusing on our Lenten theme of "Up From the Water" (Mt. 3:16) begins on Monday, March 6. Join us Monday evenings at 7:30PM - please note the date and location for each lecture.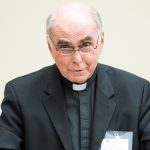 MARCH 6: FR. J. BRYAN HEHIR St. John Church "Reconciliation: Confession (sacred) and Civil Society (secular)"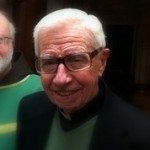 MARCH 13: NO LENTEN LECTURE TONIGHT Fr. Connelly's lecture will be rescheduled for later this spring.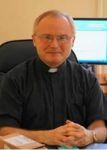 MARCH 20: FR. ARTHUR MACKAY St. Paul Church "Breathing Under Water – Spiritual Snorkeling"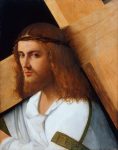 MARCH 27: DONNA MARIA TICCHI St. John Powers Hall "Art as narrative, memory, and prayer: 'Christ Carrying the Cross' at the Isabella Stewart Gardner Museum"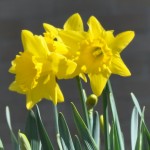 APRIL 3: MICHAEL MERAW St. John Powers Hall "How Music Leads Us through Lent to the Joy of Easter"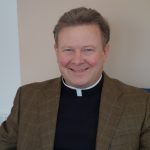 APRIL 10: FR. JIM LAUGHLIN St. Paul Church "When All Seemed Lost: Waiting for the Third Day"
Women's Lenten Prayer Breakfast
All women of the Collaborative are encouraged to join us for this special morning!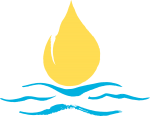 Saturday, March 11 at 9:00am at St. Paul
9:00am Mass 9:30am Coffee & Refreshments
10:00am Speaker: Mary Ann McLaughlin (Director of the Office of Spiritual Life Archdiocese of Boston)
Lenten Programs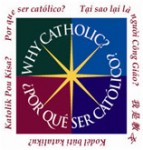 WHY CATHOLIC? Join a Six Week Faith Sharing Group for Lent Why Catholic? offers a concrete approach to help us deepen our Catholic faith and connect its teachings to our everyday lives. Our book, Believe: Profession of Faith, explores the basic tenets of our faith and offers insight into the Apostles' Creed. Morning and evening sessions available, beginning the first week of March. Contact: Kay Kociuba at 781-235-1060 or pastoral.associate@stpaulwellesley.com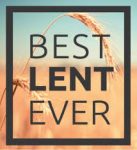 BEST LENT EVER Daily Motivational Prayer and Scripture Don't give up chocolate this Lent! Join us for a 40-day spiritual journey to grow closer to Jesus. Best Lent Ever is a FREE, video-based email program from Dynamic Catholic featuring acclaimed speaker and bestselling author Matthew Kelly. From Ash Wednesday to Easter Sunday, Matthew will help you identify what stands between you and happiness . . . and what to do about it. Are you ready for your best Lent ever? Sign up here: www.dynamiccatholic.com/bestlentever
Our Collaborative Lenten Gift

Special Collection April 1-2
Our St. John-St. Paul collaborative is blessed with two vibrant parishes, each with strong traditions of Christian service. One such tradition, the St. John Parish Lenten Gift, involved reaching out as a community to one particular place of suffering, amid so many in this world.
Now we begin a new tradition - a Collaborative Lenten Gift - as we reach out together to The Bakhita House, a safe haven in the Boston area for women who are victims of human trafficking. Our gift will allow each of us in the St. John-St. Paul community to share in easing the suffering and to answer Lent's clarion call to love extravagantly.
Throughout Lent, in the bulletin and on the website, we will share this story with you, as we prepare for our collaborative-wide special collection for Bakhita House on April 1-2.
PLEASE VISIT OUR 2017 COLLABORATIVE LENTEN GIFT PAGE FOR MORE INFORMATION.
Holy Week and Easter
SACRED TRIDUUM
HOLY THURSDAY April 13
Morning Prayer followed by the Sacrament of Reconciliation
9:00am at St. Paul
Mass of the Lord's Supper
7:30pm at St. John followed by Adoration
7:30pm at St. Paul followed by Adoration
GOOD FRIDAY April 14
Morning Prayer followed by the Sacrament of Reconciliation
9:00am at St. Paul
Living Way of the Cross
12:00pm at St. Paul (with Religious Education – all welcome!)
Walk with the Cross
12:00pm at St. John (Led by Religious Education – all welcome!)
Stations of the Cross
3:00pm at St. John
Celebration of the Lord's Passion
3:00pm at St. Paul
7:30pm at St. John
HOLY SATURDAY April 15
Morning Prayer followed by the Sacrament of Reconciliation
9:00am at St. Paul
Sacrament of Reconciliation
10:00am – 12:00pm at St. John
Mass of the Easter Vigil
8:00pm at St. John
8:00pm at St. Paul
EASTER SUNDAY, APRIL 16
7:30am Mass at St. John (Upper Church)
7:30am Mass at St. Paul (Main Church)
9:00am Family Mass at St. John (Upper Church with simulcast in Powers Hall)
9:00am Mass at St. Paul (Main Church)
9:00am Mass at St. Paul (Parish Hall)
11:00am Mass at St. John (Upper Church with simulcast in Powers Hall)
11:00am Mass at St. Paul (Main Church)
11:00am Mass at St. Paul (Parish Hall)